Black Gondola Shelves
Available in a double sided and a single sided configuration, widths of 24 inches, 36 inches, and 48 inches, with heights from 36 inches high to 96 inches high and beyond, Black Gondola Shelves can be configured to meet the needs of most any retail store application.
Black Gondolas are made of steel, wood, and plastic components. The uprights, base shoes, base shelves, upper shelves, spanners, and lower trim pieces are made of steel, the backboards are made of wood and provide the stability of the shelving system, and the upright trim pieces are made of plastic. The components used are all interchangeable between a single sided and double sided Gondola Shelves.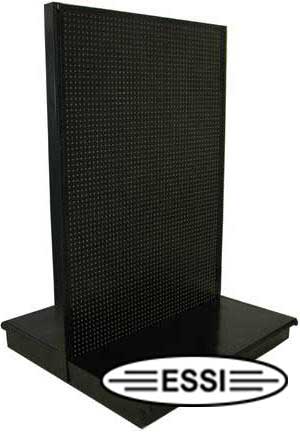 ---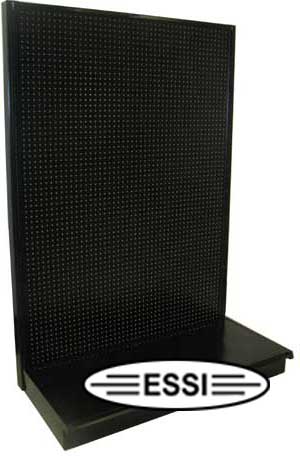 ---
---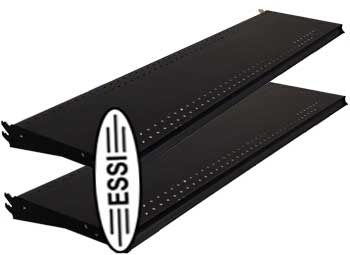 Available in all Gondola shapes, configurations and sizes from 8" deep to 30" deep.
---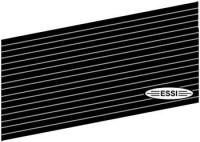 Available in a standard 8' wide X 4' high cut with either a 3" on center or a 6" on center grove.
Coverings include a Melamine, HPL, Laminate, Wilsonart, etc...
---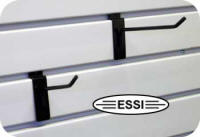 Available in a "4" to 10" length specialy designed and manufactured to fit in Slatwall Panels and Grid Panels